One Act Play
Collaborative virtual theatrical performance
One Act Play
Collaborative virtual theatrical performance
Entries
Amity International School
Judges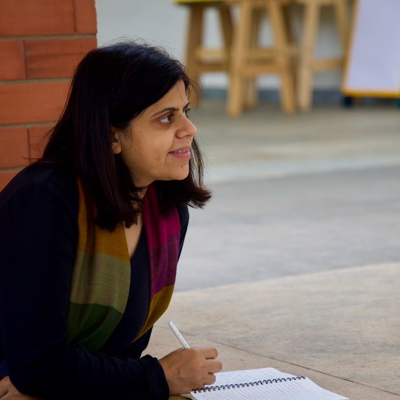 Anannya Tripathyi
Anannya Tripathyi is a theatre practitioner and a voice-over artist based in Delhi. She has done her post-graduate in Psycho-Social Clinical Studies from Ambedkar University, Delhi and holds a diploma in Bharatnatyam from Prayag Sangeet Samiti, Allahabad.
She has acted in the National Award-winning movie Dharma and now practices theatre in Delhi with some of the leading groups and directors of the city. Her most recent productions, as an actor, include 'The Brief History of the Pantomimes' by Tadpole Repertory, 'Uproute' by Improper Fractions, 'Love, Prufrock' (Official selection at Serendipity Arts Festival, 2018), 'Dastaan-e-Bhookh' (Winner of 5 Thespo Awards, 2015), 'Mahish' (Official Selection at Rangashankara Festival,2018) by Third Space Collective and 'The Lighthouse'(2019) by ArtBlend Ensemble.
She is the movement director in the play 'Muktidham' by Indian Ensemble.
She is a core member and a part of the Artistic Ensemble of Third Space Collective- a Delhi based group of theatre practitioners creating work which is of relevance to the times that we live in. ​ Every year she mentors various colleges of DU, training the theatre societies. As a part of Third Space Collective, she has organised multiple events which include Of Stage- a collegiate level theatre festival in collaboration with Instituto Cervantes, 'Khel- a workshop for working professionals.
She loves to work on devised pieces with learners, pushing them to think about form and content simultaneously. Most of her work with young adults focuses on understanding and decoding the world around them and creating counter-narratives. ​Currently, Anannya is teaching drama in Pathways School, Noida.
Samta Shikhar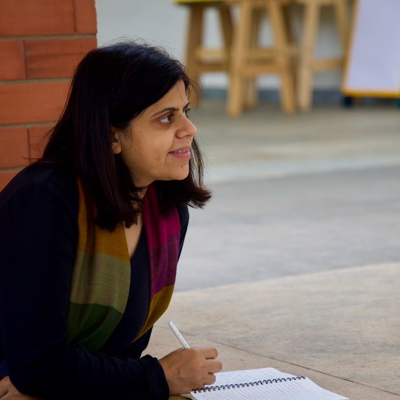 Theatre actor and Pedagogue based in Bangalore and presently the Artistic Director and Head of the Theatre Department at the Head Start Educational Academy, Bangalore. Also engages in theatre pedagogy with toddlers between the ages of 18 months and 3 years. Besides being a pedagogue, she has also created theatre performances for toddlers.
Member of Artistic International Association Small Size, the network for the diffusion of performing arts for early years.Member of ASSITEJ India.Recipient of the Prince Claus Foundation Travel Grant. Worked in collaboration with DAT(Dance Art Theatre)Boblingen Germany in 2016 and 2018 on working with children and toddlers. Participated at the Artist meet Early years at FESTIVAL VISIONI DI FUTURO, VISIONI DI TEATRO 2017 LA BARACCA – TESTONI RAGAZZI, BOLOGNA, 24 Febbraio – 5 Marzo 2017 Participate in the ITYARN Research Conference at the ASSITEJ World Congress, Cradle of Creativity, in Cape Town, South Africa in May 2017.